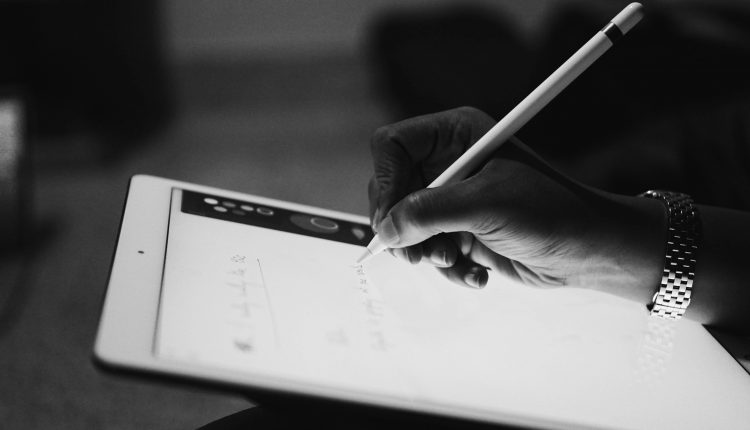 Best Note-Taking App for iPad
As every techie would agree, life without iPad apps would be quite unorganized and complicated. Among all the productivity, creativity, and fun apps, note-taking apps have become incredibly popular. However, choosing the best note-taking app for iPad is not an easy feat.
Even if you're a traditionalist who likes writing stuff down, you will find that note-taking apps are quite useful. They don't make a mess like that bunch of post-its stuck on your monitor, and you can't lose them or accidentally throw them in the trash.
Finding the best note-taking app for iPad will make your life drastically easier. However, there are so many options available and they all look attractive. So how can you know what's best for you?
How to find the best note-taking app for iPad?
Note-taking apps are a great way to systematically organize your data, which will improve your productivity. Whether you're looking to make simple shopping lists, organize your daily tasks, or save transcripts and notes from those exhausting conference calls, they will make things simpler. Basically, with a good app, you can make sure your life's running smoothly.
Features to look for in an app
With so many high-quality note-taking apps available on the market, it all comes down to your needs and preferences. Before you choose your app, you must consider what you will use it for.
If you don't feel like leaving your comfort zone and are looking for something simple, there are many apps to choose from. However, make sure you pick a well-organized one. Searchability is another feature you should look for. Being able to search the entries would make keeping up with your data much easier. Additionally, your app should have a cloud-saving option — that way you'll be sure you won't lose any of your notes.
Moreover, if you're a fan of writing things down or sketching, look for apps that support stylus pens. There are plenty of apps for hand-written notes and you'll eventually find one to fall in love with. In addition, if you love not just tablets but all sorts of gadgets, opt for a cross-platform app. That way, you'll be able to access your notes from all your devices.
However, if you're planning to use the app for business, you should find one that supports everything, from simple to-do lists to complex graphs and tables. Look for apps with good sharing options that will enable online collaboration. Another important feature is the voice-to-text conversion. Finally, if the app includes some business templates, that's certainly another advantage.
Best note-taking apps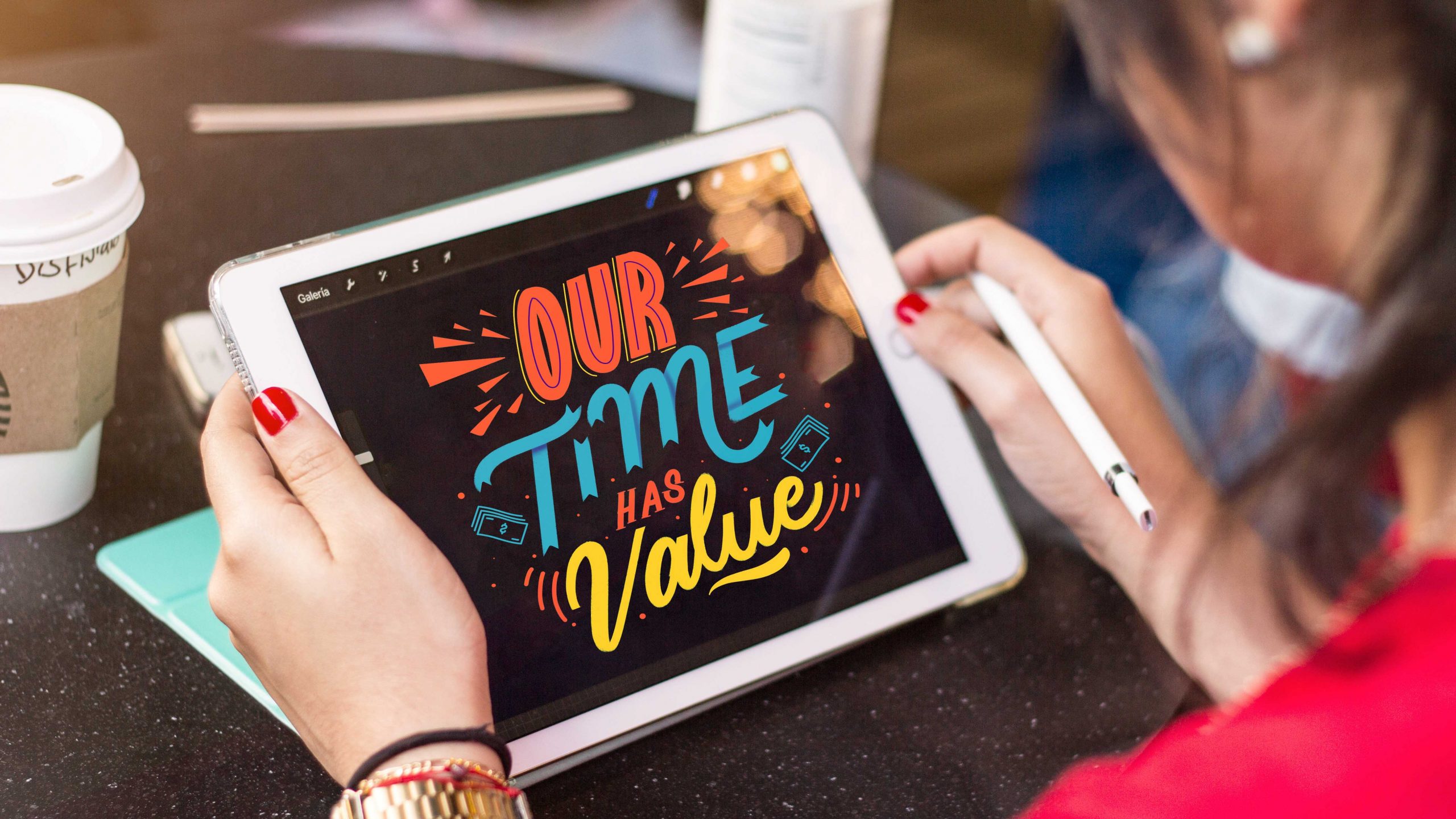 To help you make the right choice, we've selected the best note-taking apps for iPad currently available on the market. They're all efficient and high-quality, so look for features that will satisfy your needs.
Best note-taking app for iPad overall — Notability
Notability is a simple, but powerful note-taking app that will help you with all your needs. It has plenty of features that you can use in all aspects of your life. Besides regular note-writing, you can store all sorts of information in Notability, including PDFs, photos, GIFs, and web pages.
Moreover, it not only supports handwriting but also searching through handwritten notes or convert them into text. Additionally, Notability is great for multitaskers, as you can open and edit two notes at the same time. Also, you can record your meetings and take notes simultaneously.
Finally, Notability takes care of your data as well. It has auto backups, so you won't lose anything, and you can also protect your notes with Face ID or Touch ID.
Notability is one of the most popular iOS apps for a reason. It has all that you could wish for, which is why we've selected it as the best note-taking app for iPad.
Microsoft is one of the largest tech companies in the world, so it should come as no surprise that its note-taking app is taking second place on this list. Microsoft OneNote may not be its most popular product, but it's incredibly useful.
OneNote includes all basic note-taking features, as well as some extra options for advanced users. One of its strongest points is the organization. You can organize your notes in different pages, sections, and notebooks, thus keeping your personal life separate from the private one.
OneNote also supports shared notes and team collaboration. Moreover, it has amazing sync options, so wherever you go, you will have access to your data on all devices, even if not all of them are Apple products.
Finally, OneNote is one of the best handwriting apps on the market. You can draw, sketch, and do everything else you need to express your artistic side.
Unfortunately, OneNote is not as user-friendly as some of the other apps. If you're a newbie, you might find it difficult to find everything you need. Therefore, it's recommended for more advanced users.
Best note-taking app for business — Evernote
Evernote is the app that raised the bar for all note-taking apps. It offers plenty of features and is especially useful for business.
You can use Evernote to create all sorts of notes that you may need for your job. It supports graphs and tables, you can create presentations, and there are numerous business templates available. With Evernote, you can also share your notes with your team and work on them together.
One of the best features is its scanning ability. Use your camera to scan documents, whiteboards, or business cards, and they will be turned into easily searchable notes.
Finally, Evernote is another cross-platform app, so you can use it on multiple devices. Therefore, Evernote is the best note-taking app for iPad business-wise.
If you find Evernote too complicated to use, make sure to check out this guide — it will help you get the best out of this amazing app.
Best note-taking app for iPad handwriting-wise — GoodNotes
If you've decided to replace your pen with a stylus, this app is the perfect pick for you. GoodNotes takes digital handwriting to the next level.
You can create your notes with any stylus pen, but you can also use your fingers. In any case, you can be sure that the writing experience will be completely precise and natural.
GoodNotes offers plenty of handwriting tools. Its smart eraser, lasso tool, and shape tool will help you create notes and draw more easily. Moreover, you will have access to the GoodNotes template library, where you can find paper templates of all sizes, meeting templates, daily and weekly planners, and much more.
In addition to handwriting, you can also import and annotate Word, PowerPoint, and PDF documents, so you can have all the information you need in one place.
Best simple note-taking app — Simplenote
Simplenote is not about a million different features and fancy designs. Its aim is to create notes quickly and efficiently.
Simplenote user interface is clean and even the worst technophobes will find it easy to use. All you need to do with Simplenote is open it and write something down — it's as simple as that. However, it does offer some basic features that you'll find useful, such as automatic backups and searchable entries.
If you don't want to bother yourself with learning how to use more complicated tools, Simplenote might be the best choice.
Best note-taking app for productivity — Noteshelf 2
If you're looking to maximize your productivity, Noteshelf 2 is a great pick for you. It includes plenty of tools that will help you organize and track your tasks.
With Noteshelf 2, you can make handwritten notes, type, create audio recordings, and make various lists and outlines. These features can be useful to you when it comes to both business tasks and everyday errands.
Moreover, Noteshelf 2 is supported by Siri voice commands. So when you need to create, share, or open a note, all you need to do is ask. Isn't that great?
Another prominent feature is the reminder option. Once you set a task for yourself, you can set a due date with a reminder or an alarm. That way, you can be sure you'll finish all your tasks on time. Therefore, in terms of productivity, Noteshelf 2 is the best note-taking app for iPad.
Best pre-installed app — Apple Notes
If you don't want to bother yourself with browsing the App Store, you can still use Apple's original note-taking app. Yes, it doesn't have that many features, but it still does its job.
Apple Notes includes a built-in camera and scanner, so you can take images or scan documents directly from the app and save them in your notes. Moreover, the app also features the Attachment Browser, which will help you search not just for notes, but images as well. Finally, it supports Apple Pencil, so you can also make handwritten notes.
Pick the best app for your iPad!
Note-taking apps have so many advantages over traditional written notes. Certainly, it's more convenient to write everything down on your devices than to carry a pen and paper around in your pocket. Moreover, modern note-taking apps are not just used for jotting stuff down — they are also business, organization, and productivity tools.
However, when trying to decide what the best note-taking app for iPad is, you should keep in mind your own needs and preferences. Whether you choose a simple app to keep track of your to-do lists, a handwriting app to practice your artistic skills, or a complex app that will help you improve your business performance, these apps will make your life simpler and more organized.