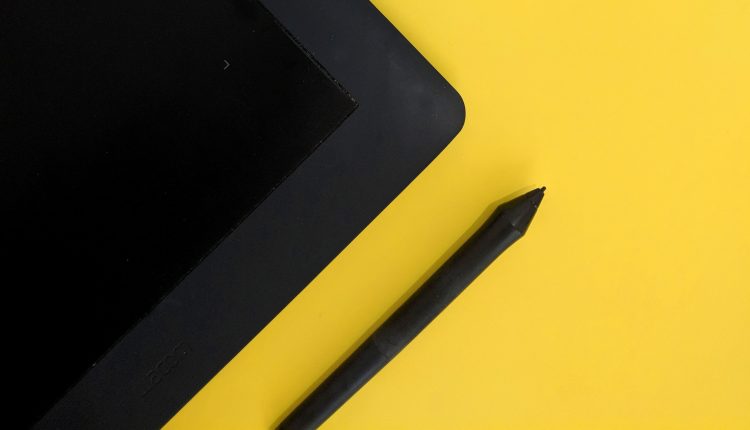 Best iPad Stylus — Best Choices for Artists and Note-Takers
While your iPad is an amazing tool for productivity, artistry, and fun, using it with a good stylus will surely step up your game. If you've decided to take your iPad experience to the next level and find the best iPad stylus, you've come to the right place.
Even though you probably use the iPad with your fingers most of the time, you'll surely agree that isn't always convenient. Don't you hate that feeling when your fingers freeze in the winter just because you have to take your gloves off to send a text? Moreover, drawing and note-taking demand higher precision and more balanced movements that you can't achieve only with your fingers. For these reasons, you might want to consider getting a stylus.
However, picking the right stylus is not simple. There are so many options available and they probably all look similar to you. In reality, it's quite the contrary. Each model has its own advantages and disadvantages, different features and purposes.
How to choose the best iPad stylus?
There are many things to keep an eye on when picking the best iPad stylus. Let's look at some key features that you should pay attention to.
1. Compatibility
The first thing you should check when considering to buy a stylus is whether it is compatible with your device. Some styluses, like Apple Pencil, work only with certain — usually newer — models, while others are universal.
Moreover, some apps are better optimized for specific styluses. Other pens might work with them, but you won't get the same results. Therefore, before purchasing a stylus, see if your favorite apps support it.
2. Weight and balance
The weight of a stylus is incredibly important. If it's too light, you won't be able to make precise moves. On the other hand, a heavy stylus will make your hand cramp.
Balance is another important feature. If the weight is not distributed evenly, the stylus will be quite uncomfortable to use. A well-balanced stylus will make your writing experience pleasant and your movements will be natural.
3. Different nib types
There are several types of stylus nibs. Your choice of a nib depends on how much you're willing to spend and what you plan to use the stylus for. Take a look at the most common categories.
Rubber nibs
Rubber nib is the original type of stylus. Since screens are designed to respond to fingers, rubber nibs were made to imitate the finger shape. For this reason, they are compatible with most devices, and even the older models. However, this also makes them thicker than other types.
In the past, they used to be much thicker than now, but with the advancements in the touch-screen technology, they have been resized to 5–6 mm. Rubber nibs have good resistance that will make your movements more controlled. Unfortunately, their thickness also results in poor accuracy.
Disc nibs
This type of nib features a plastic or silicone disk around the tip. The disk is see-through, which increases the accuracy. This type of nib is great for note-taking, but you might find drawing with it difficult. Also, the lack of resistance is quite noticeable, so you may not be able to control your stylus perfectly, as it can get slippery.
Active (powered) nibs
On average, active tips are only 1.9 mm thick, which makes them similar to pens. Normally, touch-screens don't recognize such small input, but these styluses have internal batteries that send signals to the screen and fool it into recognizing the input. With this type of nib, you can expect amazing accuracy and resistance. However, not all iPads support them and their battery life is pretty short.
Bluetooth-powered nibs
Bluetooth styluses have the greatest quality but are also the most expensive option. They include all sorts of features, such as palm rejection and pressure sensibility, and there also might be some custom buttons on them. Moreover, they offer the best accuracy. Unfortunately, Apple doesn't support them, but most apps have built-in technology that enables this type of nib. Still, you should check if Bluetooth nibs are compatible with your favorite apps.
What is the best iPad stylus?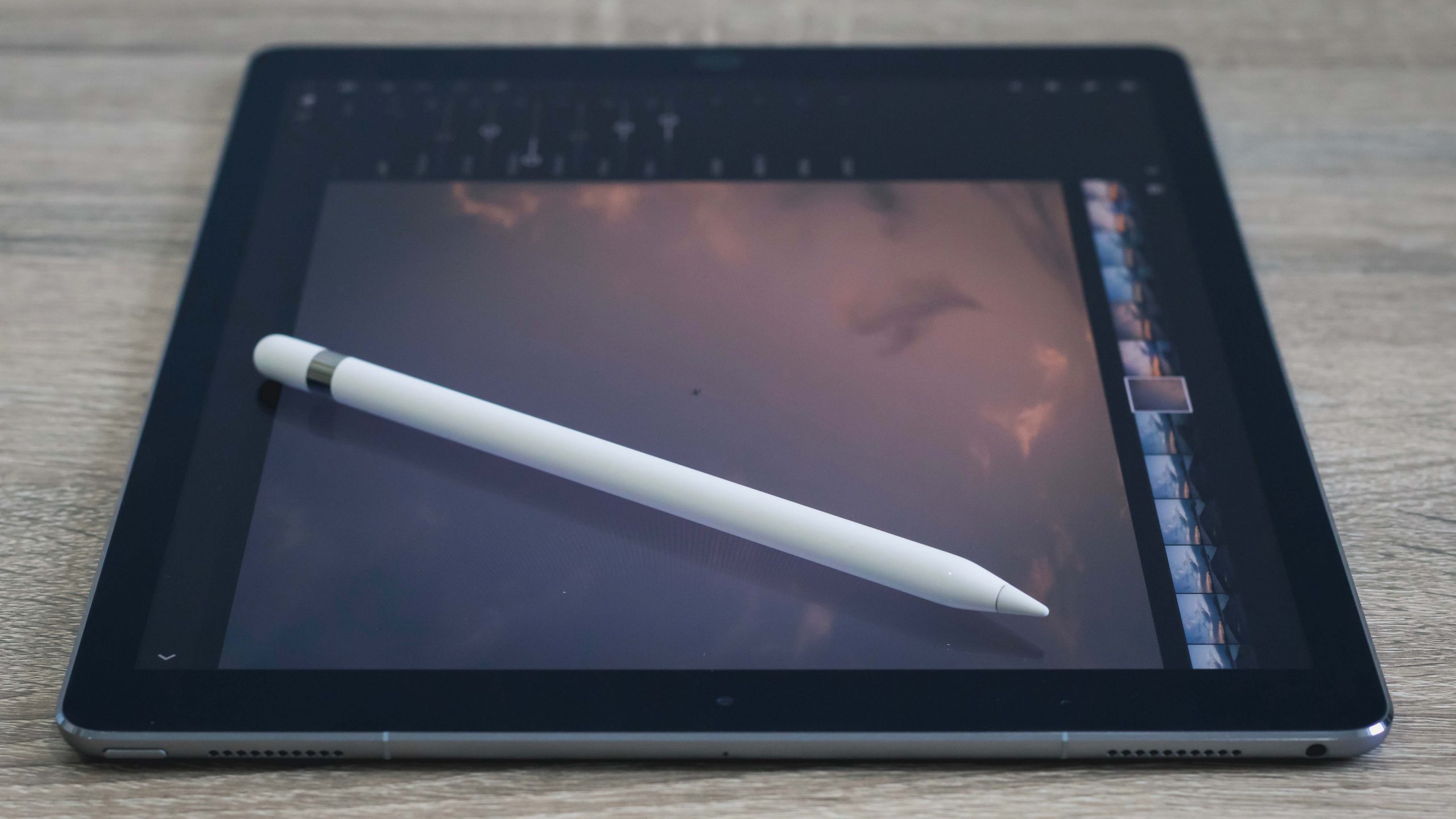 In the following lineup, you'll find a diverse stylus offer. While these pens have different features and nibs, you can be sure that they're all high-quality products.
Apple Pencil is probably the most natural choice for all Apple aficionados. It is by far the best iPad stylus and offers amazing quality.
The reason behind this is the fact that the Pencil is an original Apple product. Unlike other stylus pens, it doesn't have to employ additional technology to imitate the fingertip. It is fully supported by iOS, and you can be sure that it will work perfectly with every single app.
Moreover, the Pencil is ultra-precise and incredibly responsive. It can be used for both note-taking and drawing, so you can get the best out of your productivity and creative iOS apps with it.
Furthermore, iOS is programmed to ignore all other inputs when Apple Pencil is in the range. So, you can rest your hand on the screen and write comfortably.
Unfortunately, this state-of-the-art stylus is supported only by 3rd generation 11-inch and 12.9-inch iPad Pros. The older, 1s generation Apple Pencil is still available on the market and supports several other models, but you should check if your device is one of them.
Since Wacom is primarily known for making drawing tablets, it shouldn't come as a surprise that they've also created an amazing stylus pen. Wacom Bamboo Sketch is a high-quality stylus that will make your drawing experience completely natural. The design is well-balanced and the tip is pressure-sensitive, so you will be able to express your artistic side with great accuracy.
Moreover, it has a pretty long battery life — around 16 hours. Having in mind that Bamboo Sketch is a Bluetooth-powered stylus, this gives it a big advantage over other similar products.
While the pen is mostly circular, the tip has a triangular design. Therefore, you'll feel as if holding a real pen.
Finally, Bamboo Sketch offers various features that you may find useful. It has changeable nibs, two customizable buttons for shortcuts, and it can be charged via USB.
The good news is that you can use Bamboo Sketch with various iPad and iPhone models, even the older ones. Therefore, if your device doesn't support Apple Pencil, this is probably the best iPad stylus for you.
Since Adonit's primary products are stylus pens, most of their models will probably satisfy you. However, Adonit Pixel is their top-quality product, which is why it ended up on this list.
Cheaper than Apple Pencil and supported by most iPads, Adonit Pixel is a popular, universal stylus that will make you enjoy all your note-taking and creativity apps. It has a high sensitivity level and a 1.9 thick tip, which makes it accurate and easy to use.
Adonit also features a set of shortcut buttons that you can use to undo or redo your last moves. Its battery life is also more than decent — it can last up to 15 hours.
If you're looking for a rubber-tip pen, Hahakee iPad Stylus will be the right choice for you. Despite it being thicker than other types of pens, it will still make your moves smooth and precise. The feeling is like writing or drawing on real paper. It also includes four replaceable rubber tips, so you change them based on your needs.
A great thing about this stylus is that, with the rubber nib, you don't need to think about Bluetooth connections or whether your apps support the pen — it works with everything!
Hahakee stylus looks like a regular pen — it even has a clip, which is quite convenient. Under the clip hides the USB port which you can use for charging the pen on your computer.
The greatest advantage of this stylus is its incredible battery. With only 4 hours of charging, you can use the pen for as long as 40 hours! Moreover, in the standby mode, it can last for a whole month. In addition, it will turn off automatically after two minutes if you don't use it, thus saving some battery power.
Here is another Adonit product that made an impression. Unlike their Pixel model, Adonit Jot Pro is a stylus with a disc nib.
This stylus is both high-quality and visually appealing. The transparent disc makes it work on all touch-screens while keeping your moves incredibly precise.
Jot Pro's disc also has a cushion tip, which is rather convenient. Not only will it dampen the screen contact and make your writing incredibly silent but it will also protect the screen from scratches.
If you're looking for a simple, affordable tool for making notes, this is probably the best iPad stylus for you. However, if you're into drawing and design, you'll probably need a Bluetooth product.
Conclusion
If you want to save your iPad from fingerprints and sticky spots and make your own experience more convenient by switching to a stylus pen, you have an important decision to make. Consider your own needs and preferences to see which of these products is the best iPad stylus for you.
Get yourself geared up with one of these stylus pens and you'll discover that your iPad has to offer more than you expected.