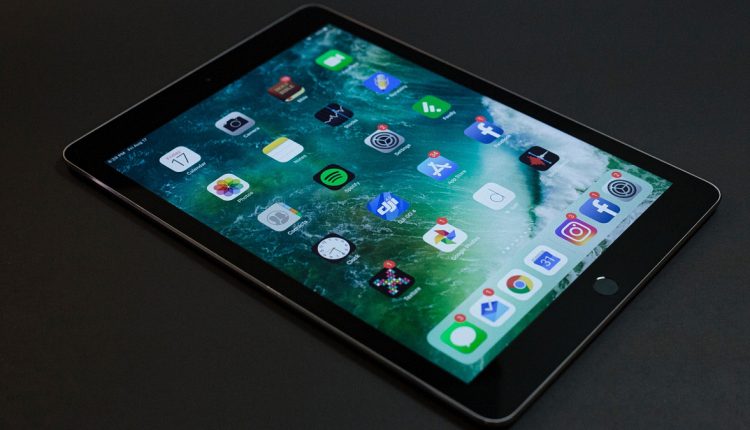 Best iPad: Reviews and Buyer's Guide
With nearly 20 models on the market, it's hard to pick the best iPad. All Apple's iPads are high-end, quality products and you can't go wrong with any of them. But, as with any other Apple product, the number of different iPad models can become overwhelming — especially if you're just entering the Apple bubble.
Do you need a powerful iPad that can go head to head with a regular laptop? Or do you want an iPad to play mind-numbing games and surf the web? Regardless, Apple definitely has something that will work for you. Since iPads come in many different shapes and sizes, with different features and specs, choosing the best iPad will ultimately depend on your specific needs.
In this article, we'll analyze some of the best iPads on the market based on design and performance. Also, we'll tell you which models are for professionals and which are more geared towards regular, personal use.
How will you use your iPad?
So, you've concluded that you want an iPad. But before you buy one, ask yourself: What do you plan to use it for? Many people don't know, and that's why they have trouble choosing the best iPad for their needs.
To narrow down your options, try to answer that question with one of these answers:
Surfing the Internet, online shopping, emails, social media
Watching online TV, streaming movies, YouTube
Playing games, drawing, video and photo editing
Business — typing reports, making presentations, multi-tasking
Basic iPad features
Now that you've narrowed down your options, let's look at some basic iPad features.
Apple's iPads come in four different models — iPad, iPad mini, iPad Air, and iPad Pro. Keep in mind that some models have been discontinued, but you can still buy them. Also, iPads differ based on the size of the display, processor power, and storage capacity.
Display
All iPads have a Retina Display — Apple's high pixel screen for displaying sharper images and text. If you plan on playing games or streaming videos, a model that has a larger display will do wonders for you. But, if you plan on reading e-books or surfing the Internet, a lighter iPad with a smaller display will fit in your hand more comfortably.
Processor and graphics
The processor's capacity is important if you plan on using your iPad for processor-intensive work such as video editing or playing games. In that case, any 'Pro' model will work like magic. It will even go head to head with your laptop in terms of strength and battery life.
Storage
As for storage capacity, know that iPads don't have internal hard drives nor do they support microSD cards. Everything is stored on internal Flash memory chips — something like USB drives. Because of that, the iPad's internal memory can't be upgraded. So, you have to decide in advance how much storage you'll need.
Cellular or Wi-Fi
In terms of Internet access, there are two iPad versions — Cellular iPad and Wi-Fi iPad. If you get the Wi-Fi-only iPad, you won't be able to access the Internet without a Wi-Fi connection. But, if you get the Cellular iPad versions, you'll be able to connect to the Internet using a cellular data plan and Wi-Fi.
Guide to choosing the best iPad for you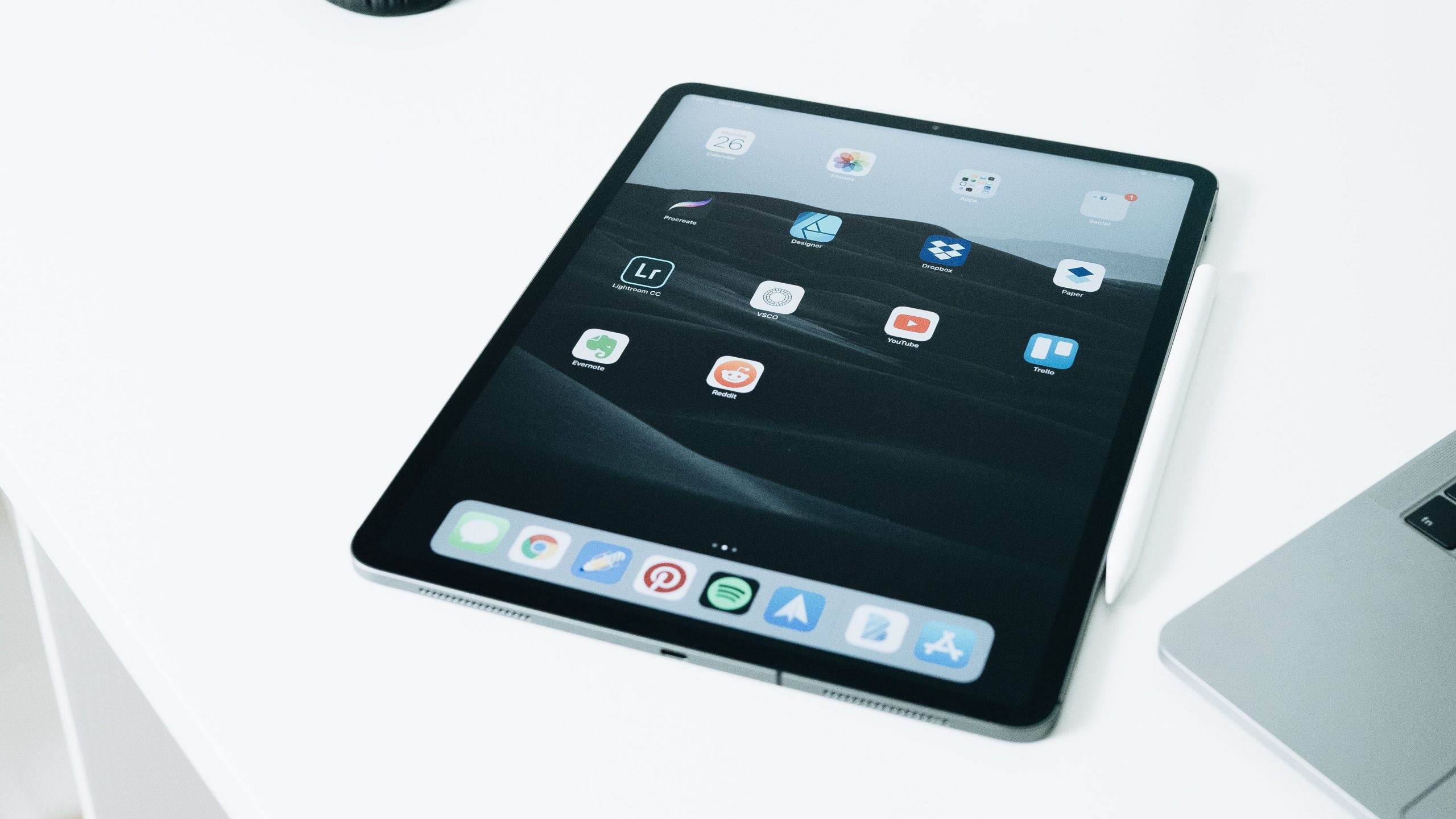 The 2018 9.7-inch model is the best iPad for, let's say, beginners. If you've never had an iPad before, this model could be a great starting point. It comes with most of the high-end features and specs of more advanced iPads. But, its CPU is a bit weaker because it comes with an older generation processor. Basically, that's the only drawback.
The 2018 iPad has a durable aluminum design which gives it a premium look. It's light-weight, so if you plan on watching a lot of Netflix or surfing the web, it won't be hard on your hands. This model also supports the Apple Pencil. That's fantastic if you like to draw or take notes on your iPad. But, you'll have to buy the Pencil separately.
If you plan on shopping online, you'll be happy to know that the 2018 iPad comes with Touch ID for better security. Also, you can quickly turn it into a laptop-like setting by connecting a Bluetooth keyboard. That feature is great if you are going to be doing some typing for work or school.
As for the camera quality, you get 8 MP with the main camera and 1.2 MP with the front camera. Both are standard camera resolutions for tablets, but they are not on par with most modern phone cameras.
To get a feel for what the 2019 iPad Air can do, don't think of it as a tablet. Think of it as a laptop that's on the cheaper end. Apple's powerful A12 processor makes it lightning fast. That same chipset is used in the iPhone X model.
Because of that, the 2019 iPad Air is somewhat like the middle child in the iPad family. It's faster than the iPad, but not as fast as the iPad Pro. It's great for business people or students because it supports dual-window multitasking. Also, you can run any of the major business apps on it. Its processor can handle video and photo editing with iMovie and Photoshop Express apps, as well.
This iPad model also supports Apple's Smart Keyboard case. That means you don't need to mess around with Bluetooth keyboards. Use the Smart Keyboard cover to turn your iPad into a pseudo-laptop on the fly. It's more reliable than a Bluetooth keyboard, anyway. Support for the first-generation Apple Pencil is also included.
The only major downside of this model is the rather obsolete design that has large bezels on the sides. But, if you are more into performance strength, the design won't be a drawback for you. Also, it has a home button with Touch ID but it doesn't support Face ID. Photos might seem noisy, especially in low light. The back camera is 8 MP and the front camera is 7 MP.
This iPad mini model is small, light-weight and powerful. It's almost as powerful as the newest iPhones. You could think of it as the best iPad for business people or those who are always on the move. Its compact design makes it versatile on vehicle mounts. Also, you can easily carry it in one hand.
As for performance, it's significantly faster than the previous generation iPad mini. That's because this model is powered by an A12 Bionic chip, which makes it extremely fast and powerful. On the other hand, the battery life is rather average even though Apple claims it can last for 10 hours. Also, the charging speed is slow.
The 2019 iPad mini now comes with support for the Apple Pencil — a new feature with the 'Mini' series. The display quality is sharp and clear, which makes it great for watching videos, reading or editing photos. The rear camera is 8 MP and the front camera 7 MP. Similar to the iPad Air, the camera takes sharp images but they seem grainy. The graininess is especially apparent on images taken in low light.
As for storage, you have two options to choose from — 64GB and 256GB. This iPad mini model comes with cellular and Wi-Fi capabilities, but you can also buy the Wi-Fi-only version.
The iPad Pro from 2018 is one the best iPads in terms of hardware performance because of its A12X processor. Plus, it comes in two sizes — 11-inch size and 12.2-inch size. As for storage, you can get an iPad Pro with up to 1 terabyte of storage. In a nutshell, it's more powerful than some high-end laptops on the market.
But, this feat of engineering is not without its drawbacks. The main con with this iPad is not the hardware, but the software. Basically, the software for this powerhouse of a tablet hasn't been written and applied yet. That means most of the apps on the market won't be able to utilize the full hardware potential of the new iPad Pro.
If you want to turn your iPad Pro into a mighty pseudo-laptop, get Apple's magnetic Smart Keyboard Folio. For some users, it's even better than the keyboard that comes with the MacBook Pro. Furthermore, the iPad Pro doesn't have a front home button with Touch ID. It uses the front 3D camera for Face ID.
Because of Face ID, the front 7 MP camera plays an important role. The rear camera is 12 MP and comes with a fast autofocus feature. It also has an LED flash and you can record 4K videos flawlessly.
The iPad Pro also comes with the new Apple Pencil, which you can stick to the magnetic dock on the top. The dock also serves as a charging station for the Pencil. That feature is a big improvement because you won't lose the Pencil easily and it will always stay charged.
As for battery life, Apple claims that the battery will last for 10 hours at about half brightness. If you need to charge it quickly, this iPad Pro supports fast charging.
Since March 2019, Apple has discontinued the 10.5-inch iPad Pro but you can still buy it. It's somewhat outdated but nonetheless powerful and performance-driven. It has a fast CPU and sharp graphics and is lighter than a laptop with similar specs. If you are looking to replace your standard laptop, look no further.
The 2017 iPad Pro is the best iPad for professionals and those who like to work with photos and videos. Its ProMotion Retina HD display is significantly better compared to earlier models. If you like to play games, the A10X Fusion processor and 4GB of RAM will make for a smoother playing experience. Plus, the display area is larger because of narrower bezels, and the screen has a higher refresh rate.
With all that processor power, the battery life is sure to suffer? Wrong. At 100% CPU workload, the battery should last for about 10 hours, which confirms Apple's claims. If you plan on streaming videos or watching YouTube all day, the battery will last longer. Those who have older models should definitely upgrade to this one for more battery juice.
Similar to other models on this list, the 2017 iPad Pro also supports the Apple Pencil. Add a Smart Keyboard to it, and you'll get a powerful machine that could replace your laptop or desktop computer. If you are into taking lots of photos and selfies, the 12 MP rear camera and 7MP front camera will give your photos the desired sharpness and clarity.
With its massive display and fast processing power, this is the best iPad for those who are after the ultimate creative workflow. If you still haven't chosen the best iPad for your needs, this model will replace all your other portable devices. The 2018 iPad Pro will make you part ways with your phone, laptop or coloring pad. In a sense, this iPad model is a full-fledged computer in its own right.
It's thin and light, which makes it perfect for people who are on the move. Just grab it and start working. This model doesn't come with a home button or Touch ID. To unlock it, you can only use Face ID. Like other Pro models, this one also supports the Apple Pencil and Smart Keyboards. The Pencil magnetically attaches to the side so you won't lose it. Plus, it will charge itself wirelessly.
The 12.9 iPad Pro is a playpen for video and photo editors. Working with high-resolution photos is a breeze. But, the real power of this machine can be felt while editing 4K videos. The editing process is amazingly smooth and seamless. If you are into making music, this model has you covered, as well. Plug in your microphone and MIDI instruments and start making music instantly. Also, the quality of the speakers is superb.
With all that processor-intensive work, battery life might become an issue. For normal use — watching videos, reading the news or emails on the go — the battery strength might be fine. If you are a designer or video editor, it's best to keep your iPad plugged in while you work. Also, the battery charging process might seem slow, but you can speed it up with a high-power USB-C brick.
Unfortunately, Apple discontinued the iPad mini 4 in March 2019 and replaced it with the newer model that's also on this list. But, the iPad mini 4 is still regarded as the best iPad for its versatility and sleek design. It's small and light-weight, which makes for excellent portability. You can pop it into a small bag or a larger pocket and be on your way.
The quality of the display is great for streaming videos or playing games. The image quality is crisp and the colors are stunning. On the inside, the iPad mini 4 is powered by an A8 processor. Compared to the newest generation Apple processors, the A8 processor is a bit weaker. But, keep in mind this iPad model is not meant to be a replacement for a laptop computer. It's intended to be used as a tablet.
The battery life of the Mini 4 is quite impressive. It can last for about 10 hours, as advertised by Apple, during processor-intensive activities such as playing games. But, if you use it from time to time for light web browsing, for example, the battery can last for days.
Mini 4's camera is not too shabby. The rear 8MP camera will produce rich, sharp images, but the front camera is only 1.2MP — which is not all that great. That's why this model doesn't come with Face ID, only Touch ID.
Have you chosen the best iPad?
To wrap up, choosing the best iPad depends on your needs and what you intend to do with it. In general, any iPad with 'Pro' in its name will handle high-performance and processor-intensive work with ease. But, be wary of the battery life. Video editing, photo editing, and games usually soak up the battery juices quickly.
If you are looking for performance and processor power, then the iPad Pro from 2018 will have you covered. It's one of the best tablets on the market. Practically, it can replace your laptop. Further, the huge 12.9-inch iPad Pro is perfect if you are into heavy video or photo editing. You can even use it to make or mix your original music.
The 'Mini' models are fantastic for business people or if you are constantly on the move and need a mini-computer to keep up with your demands. They are light-weight and can work on vehicle mounts.
Business people should keep in mind that some iPad models are Wi-Fi-only. That means they can connect to the Internet only via Wi-Fi. If you need constant Internet access, no matter where you are, be sure to buy an iPad that has cellular support.
All in all, you can't go wrong with an iPad. Apple has created a high-quality product that won't let you down. But, keep in mind that the trick to choosing the best iPad is to first determine what kind of work you need it for.