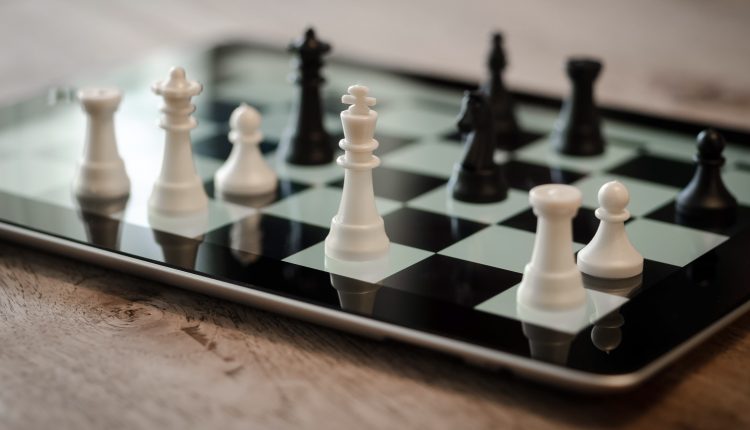 The Best iPad Games in Every Category!
Gaming isn't strictly a hobby that requires a console or a PC — you can also play games on your iPad. If you feel like spending some time unwinding with an exciting racing game, an interesting puzzle, or just a casual game that'll help you pass the time on a long trip — you're in luck.
No matter what types of games you prefer, you're sure to find some inspiration in this list of the best iPad games in the App Store. The top picks are presented in their general categories, so all kinds are represented. You'll be cruising through levels of gameplay in no time!
However, before you download a game, there are a few questions you'll want to ask yourself. First, is the game free? It's not a dealbreaker if it isn't — after all, there's a whole team that worked on it. In fact, if an app is free, chances are that it's also riddled with ads, which is the last thing you want to see while you're playing.
You should also keep an eye out for in-app purchases. If you're going to let children play on your iPad, you ought to choose a game that doesn't have any hidden costs. You wouldn't want to run up a huge bill over a game, would you? In the same vein, you may want to look for offline games only, if that's a huge concern.
Best iPad Games for the Gamer on the Go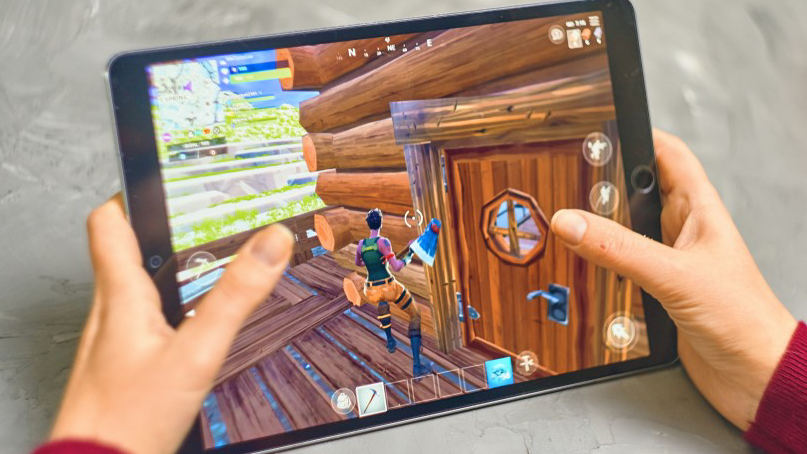 Finding the best iPad games shouldn't be too difficult. You just need to figure out what kind of mood you're in. Fortunately, there's a wide range of games ahead!
Action and Adventure Games
If you remember playing Mario Bros. games on Nintendo when you were younger, you'll love this first pick! Super Mario Run is simple and addictive — it also brings on all sorts of nostalgia! Some levels are also free, although you have to purchase the game to gain full access.
Similarly, if you enjoy that kind of retro look, you may like Drag'n'Boom. The game is a straightforward runner in which you are a teenage dragon stealing gold and burning everything in your path. Can anything be more cathartic? Just like in Super Mario Run, there are in-app purchases and ads — though you can buy the game to silence them forever.
On the other hand, if you're more of a sci-fi action fan, there are several options you may want to try. First, you could go for Stranger Things: The Game and experience the world as the gang from the show would. The game is charmingly old-fashioned in its design, but it looks amazing on a large iPad screen!
Lastly, if the Demogorgon isn't unsettling enough for you, you could also play Microbian. This game is the perfect choice for long sleepless nights. It's a basic runner game where you are a spider trying to navigate a world full of challenges. That one you've got to see to believe!
Board, Card, and Casino Games
The line between puzzle games and board games can sometimes be hard to spot. Still, in recent years, two board game apps have become some of the most popular mobile games of all time! You've probably already seen people playing Flow Free and 2048 on their phones. But, these games are just as fun on a larger screen, especially as you get to the more difficult levels!
Now, if you're looking for good card and casino games, there are three you absolutely must get! First — no device is complete without Solitaire. Now, there's a game you can spend hours playing! However, if you'd prefer one you could play with other people, there are plenty of great casino games. No poker face is necessary with Zynga Poker — Texas Holdem. Still, if poker is not your cup of tea — Blackjack is your next best bet.
Casual Games
Many people wouldn't add Candy Crush or Fruit Ninja to their lists of the best iPad games. But sometimes, a casual game is the only thing that is standing between you and complete madness when you're stuck on a long flight or in line at the bank.
However, if you're sick of the reigning champions in this category, there are several alternatives. First, if you've heard of the Little Alchemy app, you'll love its successor — Little Alchemy 2. Figuring out which ingredients will help you achieve different results can provide you with hours of entertainment. Best of all, there are no stakes. So if you're a nervous gamer, this app is perfect for you.
If you like the feeling of accomplishment you get after creating the perfect concoction in Little Alchemy, you may also like Mekorama. Every level gives you a different mechanical diorama to navigate. You move the pieces around until the little robot that's trapped on one end of the diorama makes it home. All of the levels are entirely free, though the game reminds you that you can pay for it if you want to.
Still, if you prefer the sight of nature to mechanical dioramas, you can check out Ava Airborne. In this game, you are an adorable little girl flying through the changing sky on anything from cardboard wings and umbrellas to rocket boots. This game is also free, but like most others, it comes with in-app purchases.
Educational and Family Games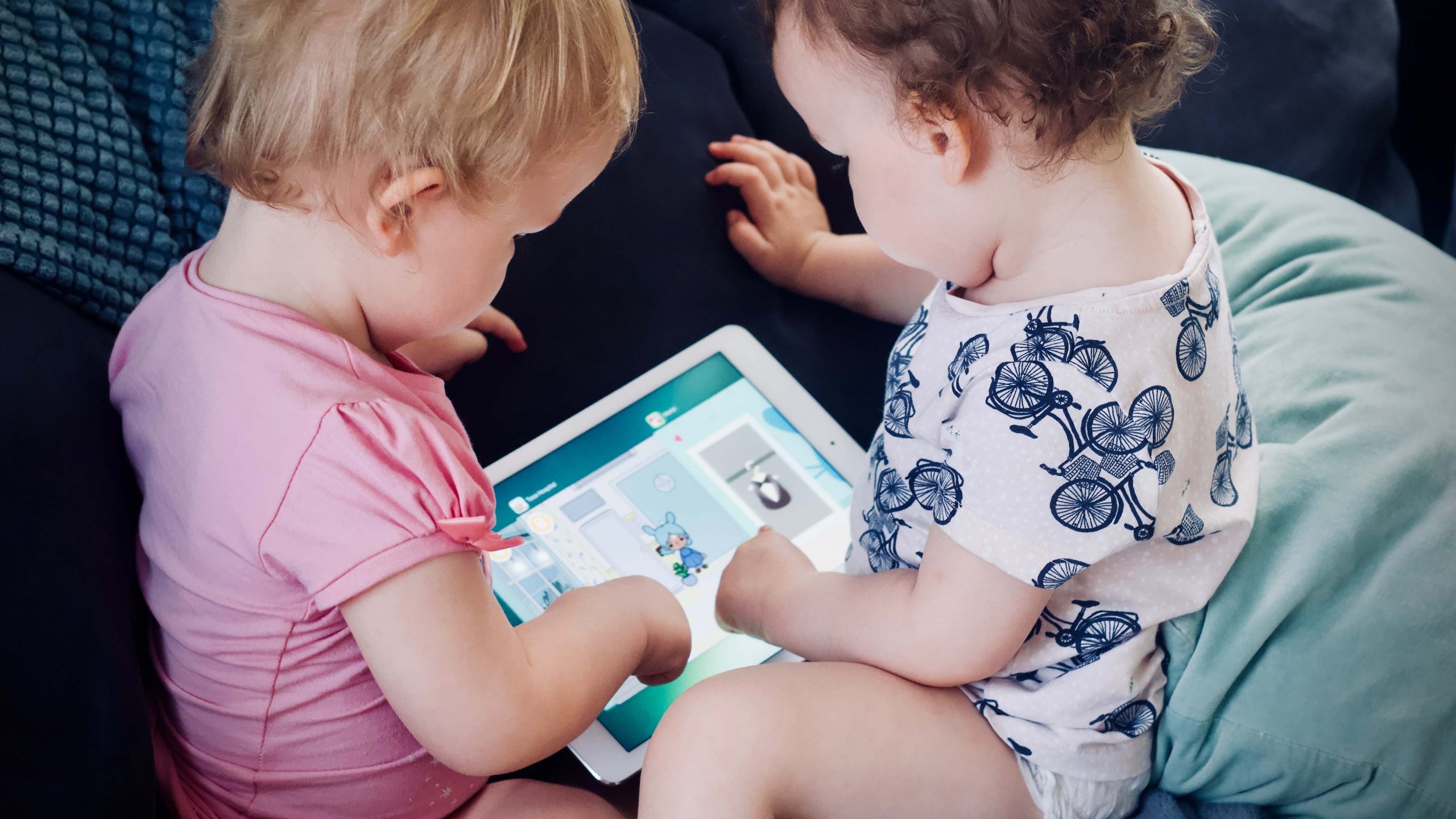 Most of the games on this list can provide the whole family with hours of entertainment. However, not many of them are particularly kid-friendly. So here are some suggestions for the best iPad games you can play with your little ones!
As far as branded apps go, several might fit the bill — from Minion Rush to LEGO Juniors. If you want your child to be more involved and actually learn something while they're playing, you could get the PBS KIDS Games app, which is a treasure trove of educational games. But remember — you'll want to be especially careful with online apps that show ads and have in-app purchases if you're going to let your child play without supervision.
Puzzle and Strategy
Puzzle and strategy games are the best options for people who like to keep their minds sharp. They're also some of the most interesting games in the App Store.
You can be a Mini Metro designer, connecting all of the subway stops in cities all over the world. Alternately, you can try solving one of the more unconventional puzzles, like OCO, which is a one-touch game with 135 unique and complex levels.
If you like your puzzle games to be more immersive, you can try Linn: Path of Orchards. In the world of Linn, your mission is to help nature thrive in the ruins of an ancient temple. Similarly, in Love You To Bits, you need to explore the world in order to find all of the pieces of your robot girlfriend and rebuild her. Lastly, Lumino City is a true artistic achievement: a handmade puzzle adventure that allows you to solve the mysteries of a real model city!
Racing and Sports
Everyone needs a bit of excitement in their lives every once in a while. That's what games like Need for Speed Most Wanted are for. However, if you've played through all of the courses on that one, you can try Asphalt 9 Legends or GRID Autosport, which have a similar vibe. Or, if you're tired of asphalt, you can go hydro jet racing in Riptide GP: Renegade.
Alternately, if you'd like some stunning visuals to go with your racing adrenaline boost, you could Race the Sun as it sets while you're in a solar-powered aircraft. Still, if you feel like staying on the ground, Alto's Adventure and its sequel, Alto's Odyssey, are excellent choices! The original game is a scenic snowboarding racing game, while its sequel makes an exotic desert its preferred setting.
Role-Playing and Simulation
All games ought to help you escape into another world. However, these ones attempt to completely transport and transform the player. Recently, people across the world became Pokémon trainers in Pokémon GO. But that is just one of many fantastic sim games.
Speaking of which, The Sims FreePlay is also one of the best iPad games if you're looking for life simulation. Better still, it looks great on a large screen. The company behind the Sims is also responsible for The Simpsons: Tapped Out, which is another city-building game you may want to check out.
Aside from those apps, there are also more narrative-based games. For example, Choices: Stories You Play is a game with a selection of books of different genres that you can control. So your choices actually affect the gameplay.
Trivia and Word Games
Like puzzle and strategy apps, trivia and word apps can really help you develop your vocabulary and general knowledge. If you like to learn through games, Trivia Crack is a great way to test your knowledge and compare it to other players.
As for word games, two of them stand above the rest. In Word Forward, your job is to clear a collection of letters off a 5-by-5 grid by connecting them into a single word. The creators of SpellTower had a similar idea, except that more letters appear as you clear them. The game also has several modes you can play in, including zen mode and extreme mode — which you probably shouldn't attempt unless you read dictionaries for fun!
Finding the Best iPad Games in Any Category
The App Store is full of games for the iPhone or the iPad. However, the trick is in finding the best iPad games for you.
But you'd be hard-pressed to find a conclusive winner in this "competition." After all, your mood is ultimately the thing that will determine which apps you reach for — among many other things. So just take your pick and play!