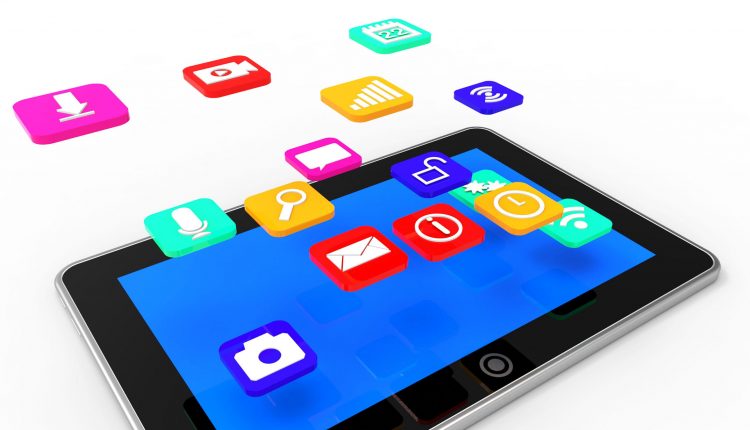 Best iPad Pro Apps to Make the Most of Your New Tablet
With thousands of apps available on the Apple Play Store, it's hard to decide which of them are both right for you and worth your time and money. Of course, you want only the best iPad Pro apps to step up your tablet game.
iPad Pro is an amazing device for so many reasons — it supports all iOS apps available in the Store, and runs them better and faster than any other model. Moreover, it has great graphics and a high-quality screen, so you will want to find apps that are improved by these features.
Having that in mind, let's see which type of iPad Pro apps is the best for you.
How to Pick the Best iPad Pro Apps for You?
There are so many apps you can get to take your experience to the next level. Whether you want to make your daily tasks more organized, increase your productivity, stream movies, or improve your digital design skills, with the right app for your iPad Pro, you can achieve anything.
The crucial question here is: "What kind of app do you need?" First, your choice of the apps depends on whether you use an Apple Pencil or any other stylus, or you prefer using your own fingers. Many apps are optimized for stylus usage, while others work better without it.
Moreover, there are plenty of app categories, and your choices depend on your needs and preferences. Let's learn something about them.
Utility Apps
These are the apps that you use practically every day. They can increase the usability of your iPad, like different calendars, calculators, and translation tools, or improve the user experience, like special keyboards and apps that make your everyday processes automatic. These apps are great for all users, and whatever you want to achieve with your iPad Pro, you should get yourself some of the best utility apps.
Productivity apps
Every person who wants to improve their business performance and climb the corporate ladder will find life without these apps impossible. They can improve your time-management skills, help you keep track of all your tasks, and in general, make your job easier.
Creativity apps
Creativity apps have become incredibly popular in the last couple of years, especially with the rise of stylus pens. If you're a professional artist or a designer, you can use your brand-new iPad Pro to further improve your career. On the other hand, even if you can't use these apps for work, they will still entertain you and help you boost your creativity.
Entertainment Apps
As their name suggests, these apps aim at entertaining the users. However, these are not just plain game apps. You can use them to achieve something in a playful way and they are usually educational.
Lifestyle apps
Lifestyle apps are there to make our everyday problems easier to solve. Whether you're looking to go on a trip, lose weight, find the best restaurant near you, or find a date, these apps will make it all easier for you.
Best iPad Pro Apps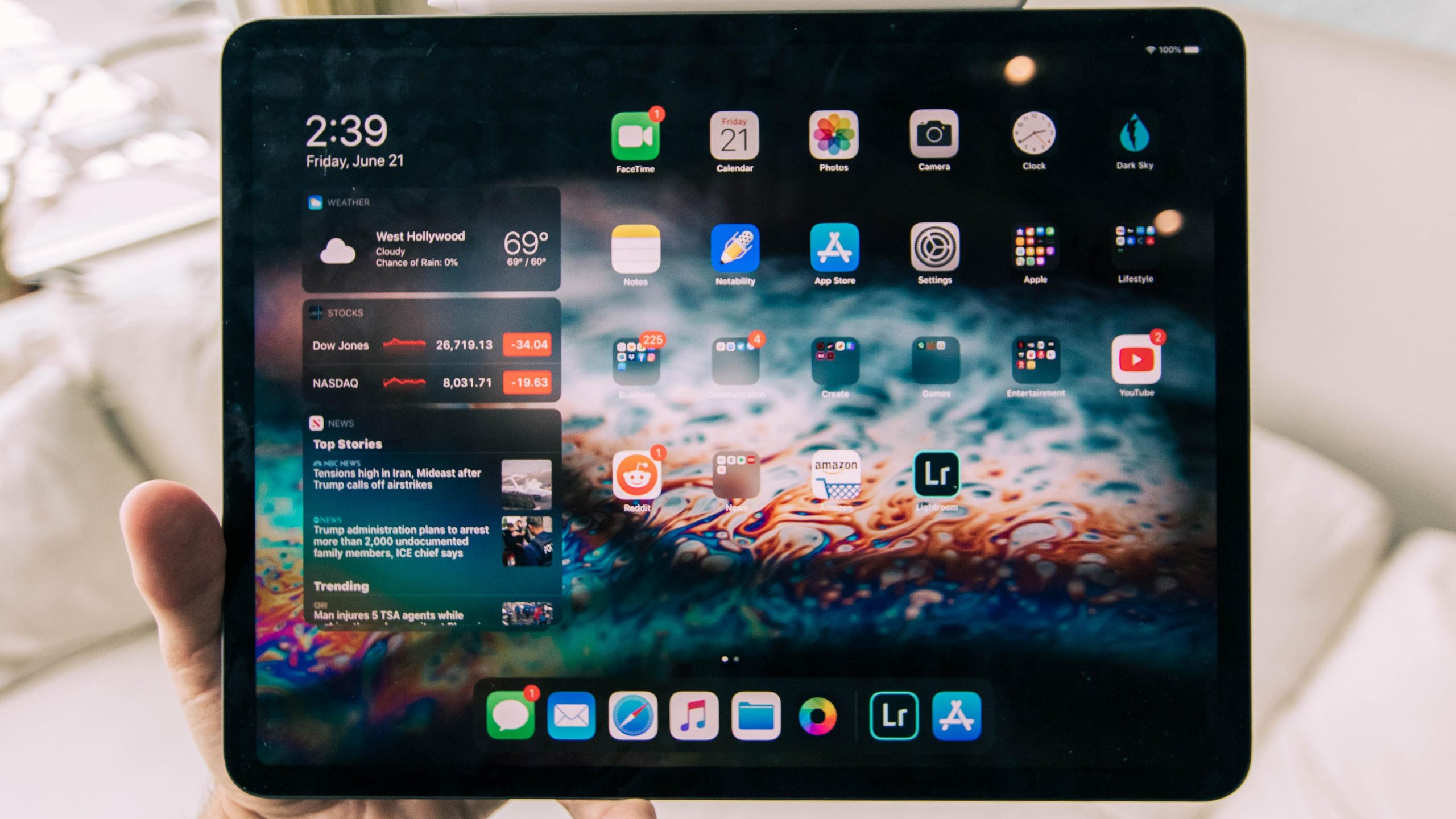 In order to satisfy all your needs, this lineup includes the best iPad Pro apps for all previously mentioned categories. Whichever app you choose, you'll find that it's high quality and that you can benefit from it greatly. Game apps won't be included here, as they deserve a list of their own.
Have you ever dreamed of being able to just leave your laptop behind and get all your work done with your iPad Pro? Jump Desktop will make that possible!
With Jump Desktop, you can connect to your computer, regardless of whether it is a PC or Mac, and get full access to all your desktop apps. You can even copy-paste text from your computer to your tablet and vice versa.
Moreover, while this amazing utility app can be used on other iPad models, it has special iPad Pro features, such as split-screen multitasking. Moreover, it fully supports Apple Pencil.
In addition, it includes Touch ID protection, and you can use it with a physical mouse. Finally, it's quite quick and simple to set up — all you need to do is to enter your IP address or hostname, and you're good to go.
Keeping track of all your documents is hard — they can easily get lost, torn, or mixed up. If this problem seems familiar to you, check out Scanner Pro. It can scan and save all your physical documents and turn them into digital copies. Moreover, it can convert any scan into text which you can edit. In addition, you can use it to save some interesting articles you're planning to read later.
With Scanner Pro, you can be sure your documents will be of top quality. It automatically detects borders, removes shadows, and corrects distortion. Thus, you'll be able to save, share, and upload perfect scans.
Whether you want to sign, scan, and email your business documents, keep track of your expenses by saving the receipts, this will be a great app for you.
If you're looking to boost your productivity, whether at work or at home, you must equip yourself with a good note-taking app. And in all honesty, Notability is the best of the best.
With Notability, you can create various notes and to-do lists which will help you be more productive and meet your deadlines. You can add various types of media to your notes, including images, PDFs, GIFs, and web pages.
Moreover, you can sign documents like contracts and email them instantly to your clients, without worrying about the delivery date. Also, you can create audio recordings and take notes simultaneously, which is pretty handy for corporate meetings.
In addition, Notability fully supports Apple Pencil and other styluses, so you can also make handwritten notes or sketches. Then, convert your handwritten notes to text documents, and they'll be easily searchable.
It's time to say goodbye to all those post-its that clutter your desk and switch to a paper-free lifestyle that Notability offers.
Code Editor, also known as Coda, has always been known as an essential Mac tool for web developers. However, Apple has recently made a big step forward and optimized this app for iPad Pro.
Code Editor is a perfect tool for editing websites. It has plenty of useful features, such as the find-and-replace option and local and remote file management. Moreover, it includes syntax highlighting features for all major programming and markup languages, such as Java, HTML, XML, CSS, Apache, and many others.
In addition, this app is amazing for multi-taskers as it supports split-screen. You can edit your website code on the left side of your screen, and preview the changes in Safari on the right.
If you're a digital artist looking for the perfect creativity app, Procreate is one of the best iPad Pro apps for you.
Procreate's latest edition includes multiple canvases, hundreds of different brushes, and an advanced layer system. Moreover, it is powered by Silica M, which is currently the fastest painting engine.
Another advantage of this must-have app is that it also supports physical keyboards, so you can use different shortcuts for advanced features. In addition, the interface has been updated so that it takes advantage of iPad Pro's big screen.
Finally, you won't need a real canvas or paper, nor will you be limited to working in your studio. With Procreate 3, you can sketch, draw, and paint anywhere — on your couch, on the bus, or even while sunbathing by the pool.
AstroPad Studio is an essential tool for digital designers as it will turn your iPad Pro into a graphic tablet. It works with Photoshop, Illustrator, Pixelmator, Corel Painter, Lightroom, and Manga Studio. So whichever program you prefer, AstroPad will work for you.
Additionally, it has multiple convenient features, such as keyboard support and velocity control. You can enjoy high-quality magic gestures, customize them, and create your own shortcuts.
Finally, AstroPad studio fully supports Apple Pencil, so it's a great tool for all stylus lovers.
If you are a photographer, graphic designer, or painter, Pixelmator might be among the best iPad Pro apps for you. It's an amazing tool for photo editing that every professional will adore.
Pixelmator offers plenty of photo-editing features, such as single-tap color correction presets and beauty editors that will erase all imperfections. Moreover, its Distort tool will help you pinch, bump, twirl, or warp any area on your image. In addition, you'll have access to dozens of interesting templates to help you get started. There are also beautiful filters and effects to improve the look of your images.
Another great characteristic of this app is that it also works on Mac. Therefore, you can start your designs on your computer and continue working on your iPad Pro, or vice versa.
Trip It travel planner is a great lifestyle app for all professionals who take regular business trips. You can use it to make detailed travel plans and create itineraries.
Browsing endlessly through your inbox in search of confirmation codes and addresses is now a thing of the past. Once you book a hotel, a flight, or a car, your reservation will be added to your itinerary. Therefore, you'll have access to all the information you need.
Trip it has other incredibly useful features for travelers. It will sync your travel plans with your calendar, send you flight status alerts, and let you know how long the security lines are.
Duolingo has been one of the most popular entertainment apps for a while now. It's a language-learning app that turns lessons into fun games.
Duolingo features over 30 different languages! Moreover, it uses advanced technology that will personalize the lessons for you and keep you motivated. Also, it supports iPad Pro's multitasking features. Therefore, you can pair it with Notability or any other note-taking app, which will help you improve your language skills.
Whether you need to learn a new language to communicate better with your business partners, to brush up your high-school knowledge, or because you travel a lot, Duolingo will be the perfect app for you.
Conclusion
There are so many options out there, so it's difficult to pick the best iPad Pro apps. With that in mind, take your needs into consideration and what you want to achieve with your iPad Pro. Whichever of these apps you select, you surely won't make a mistake.